We like our list here at PI, so we thought it would be fun to share our ranking of the "Most Influential Women in the Statehouse" (on both sides of the aisle) .We do believe all legislators are important, and applaud all women and men that make the difficult decision to serve the public. After all, they are often criticized, and rarely thanked for their service. Our list reflects the women that Columbia Insiders notice are always at the center of everything that happens in the State.
We ranked the Top 5, all others are listed in alphabetical order.
If you don't agree, please share your list on our Facebook page…enjoy!
1. Katrina Frye Shealy (R)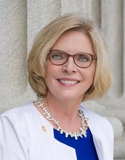 After defeating incumbent Senator Jake Knotts who served in the South Carolina General Assembly for 18 years as a petition candidate, all eyes have been on Katrina Shealy and she has yet to dissappoint. At one point Shealy was the ONLY woman in the South Carolina Senate and currently sits on the Senate Judiciary Committee, one of the most influential committees in the Senate. She's only three years into her first term, but has already succeeded in passing important legislation that increases protection for minors who are victims of domestic violence. Shealy remains one of several potential candidates that could really shake-up the 2018 Gubernatorial Campaign if she decides to throw her hat in the race. Her legislative skills, popularity among Republican primary voters, and ability to build coalitions would make her an extremely viable candidate.
2. Gilda Cobb-Hunter (D)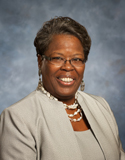 Cobb-Hunter is undeniably influential in the SC House of Representatives and in the SC General Assembly as a whole. She is currently the second most senior member in the House and remains the leader of the progressive movement in South Carolina. With 25 years in the House, the majority of which she has spent sitting on the powerful House Ways and Means Committee, Cobb-Hunter's influence is felt on nearly every important piece of legislation that comes before the SC House. Cobb-Hunter is a former House Minority Leader, outspoken advocate for civil rights, women's rights, and workers' rights, as well as the founder of the newly established Progressive Caucus. In addition to being a house-hold name around the state, regardless of party affiliations, Cobb-Hunter is also know nationwide through her service as a Democratic National Committee (DNC) member and serving as chair of the DNC's Southeastern Caucus. It has been said that, "when Gilda speaks, everybody listens."
3. Merita A. "Rita" Allison (R)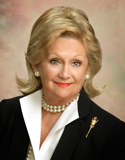 Representative Allison is one of the foremost advocates for education in South Carolina. Allison presides over the Education and Public Works Committee and is THE ONLY female chair of one of the Standing Committees in the Statehouse. Allison started her long political career as a member of the Spartanburg County School Board in 1992, and has since served in the SC House of Representatives the past 17 years. In her time in the SC House she has served as the GOP Majority Leader, chaired the SC Republican Women Caucus, and the General Assembly Woman's Caucus. Representative Allison continues to be one of the most influential members in Columbia or as insiders' state, "Mrs. Rita gets what she wants in this town."
4. J. Anne Parks (D)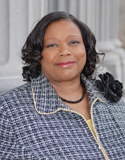 Representative Ann Parks started her political career in the Greenwood City Council where she served for eight years, and in 1997 she was elected to the S.C. House of Representatives where she has served since. Rep. Parks holds the leadership position of 1st Vice Chairman of the Medical, Military, Public and Municipal Affairs Committee, where she also sits as the Chair of the Occupational Regulation & Licensing Boards Subcommittee. Parks although quiet by nature is one member that has always been able to build coalitions across party lines. Insiders state that, "when Parks gives you her word, you can believe that the job will get done."
5. Shannon S. Erickson (R)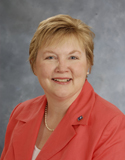 Erickson has been a member of the S.C. House of Representatives for the past ten years and has been incredibly effective and impactful during her time. Her work on issues related to education and well-being of children have helped  her garner respect on both sides of aisle. The Beaufort Representative has served as Chair of the General Assembly's Republican Women's Caucus and the first chair of the General Assembly's Women's Caucus. Erickson currently sits on the powerful House Ways and Means Committee, and her voice on the committee is always met with respect or as insiders say, "if you decide to go to war with Erickson, be prepared for a long, bitter fight…one in which you will probably lose."
Beth E. Bernstein (D)
Representative Beth Bernstein is also a member of the famous 2012 class that has brought some of the most respected and influential members of the SC General Assembly. Bernstein's defeat of Joan Brady has been one of the few pickups by Democrats over the past twenty years, and she has not disappointed since being elected. Bernstein serves on the powerful House Judiciary and Ethics committees, and despite being only in her third term has been able to claim some huge legislative wins. During the 2017 Session Bernstein introduced the South Carolina Pregnancy Accommodations Act, which passed the House favorably. She was also successful in passing legislation out of the SC House of Representatives dealing with the issue of requiring health insurance plans to cover a 12-month birth-control prescriptions, and  Anti-Semitism legislation. With a track record like hers, Bernstein is bound to accomplish great things and leave an unforgettable mark on politics in South Carolina.
Raye Felder (R)
Felder is quickly building a reputation as a sincere and dependable leader within the SC House of Representatives. She has garnered respect within the General Assembly for her commitment to putting politics aside in order to do what's best for the citizens of this state. Felder is a leader and outspoken advocate for education in SC, and currently serves as the 1st-Vice Chair of the House Education and Public Works Committee. Another member of the class elected in 2012, Felder has been instrumental in passing key legislation, one in which makes it easier for foster children to be adopted in the state. Insiders say, "Felder always shoots it to you straight…you can depend on her to keep it real, all the time."
Phyllis J. Henderson (R)
Greenville Representative Phyllis Henderson, a House member for only seven years, has some indispensable political experiences that have made her one of the most watched fairly new members of the SC House of Representatives. As one insider stated, "she is tenacious when focused on an issue." Before her service in the House, Henderson served as Jim DeMint's campaign manager and chair of the Greenville County Council. Henderson is unapologetically outspoken and an experienced and well-accomplished business woman. She currently serves on the influential House Labor, Commerce, and Industry Committee and the House Legislative Oversight Committee.
Patsy G. Knight (D)
Representative Patsy Knight began serving in the SC House of Representatives in 2006 after spending 26 years as Dorchester County Treasurer. Representative Knight currently serves on the House Education and Operation & Management Committee and has garnered the reputation for knowing the Floor Calendar like no other. Knight's colleagues consider her the quiet conscious of the House— in that she doesn't take to the well (podium) often, but when she does she commands the attention of the entire body. Her picture with the Minority Leader after the 2015 Flag Debate has become an iconic image of that challenging time in SC history.
Mia S. McLeod (D)
The former Richland County Representative, and now Senator has certainly made a name for herself in palmetto politics and even nationally in a very short time span. McLeod served early in her political career. Before her political career McLeod was known for her work in the Hodges Administration, and for being one of the top business minds in the state. Her work as a legislator advocating for issues including women's health, education, and domestic violence reforms have made her a legitimate rock-star among Democratic advocates, and well respected by her Republican colleagues. She made national headlines with her "Viagra bill", a piece of legislation that sought to require patients to wait 24 hours before getting a prescription for the erectile dysfunction drug –aimed at bringing attention to the invasive and intrusive nature of obtaining legal abortion services in South Carolina. Senator McLeod sits on the Senate Committees of Corrections and Penology, General, Judiciary, and Transportation. Her blog continues to be a must-read for her constituents and Columbia insiders…unless you are the target of her wrath.
Mandy Powers Norrell (D)
Despite her relatively short time in the SC House of Representatives, Mandy Powers Norrell holds a seat on the notable House Judiciary Committee, as well as the House Legislative Oversight Committee. She has garnered the reputation as being one of the most thoughtful and respected members of the House, and is often praised by her colleagues on both sides of the aisle. The upstate attorney's notoriety soared with South Carolinians after giving the 2016 Democratic response to then Governor Nikki Haley's State of the State address. Norrell's poignant and attentive address held Republicans accountable for failures in the state under their leadership, while giving hope to all South Carolinians that better days were ahead. Her unique quality of communicating with people, while maintaining a tough-as-nails persona, have made her a woman to watch, and the "dream candidate' for SC Democrats for the past several campaign cycles. It's also worth noting that time she tried to save us all from Mick Mulvaney with her 2008 Senate run. As one insider stated, "Mandy makes everyone feel good about being from South Carolina."