There are four democrats in the election to fill the vacancy left by the retirement of State Representative Harold Mitchell. Mitchell began serving in the house in 2005 and represented House District 31 which encompasses Spartanburg County. He retired from the House at the end of this year's legislative session, but there are several candidates anxious to fill the seat. Mo Abusaft, Angela Geter, Rosalyn Henderson Myers, and Jerome Rice Jr. are all hoping to have the opportunity to represent District 31. Republicans Richard Gosnell and Michael Fowler are also vying for a shot at the seat, but the odds certainly aren't in their favor in the district that went in favor of the incumbent Democrat by 54 points in the last house race.
Mo Abusaft is a local defense attorney and the former president and current vice president of the Spartanburg branch of the NAACP. He received his B.A. from Wofford College and his J.D. from Vanderbilt. Abusaft considers himself to be an activist and according to his website the issues he's most concerned about in the district include education, housing, and criminal justice reform. Follow the link to his website to learn more about him.
Angela Geter is a United States Air Force veteran and former Healthcare professional. Geter received her B.S. in Accounting and M.B.A.'s in International Business and Finance. On her site Geter list the focus of her platform as education, healthcare, and neighborhood revitalization. Angela prides herself on being an active member of the community. She is chairman of Supervisory Committee and Board of Directors for Carolina Foothills Federal Credit Union and a member of the Kiwanis club and a host of other community organizations.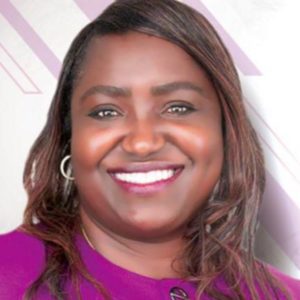 Neither Abusaft nor Geter have run for political office in the past and will face two sitting members of city council Rosalyn Henderson Myers and Jerome Rice Jr.
Rosalyn Henderson Myers is currently member of city council member for Spartanburg's 3rd district. She is also a former prosecutor, Alabama state court judge, criminal defense attorney, and corporate lawyer. Myers obtained her B.A. from USC and J.D. from Tulane University. According to her website the issues she intends to focus on are improving affordable housing and education. Myers hopes she can "engage and empower legislators about the issues that impact [the Spartanburg] community."
Jerome Rice Jr. is currently the city council member for Spartanburg's 5th district. He received his B.A. from USC Upstate. Rice is a Parent Facilitator at Mary Wright Elementary School and has coached Varsity Football at Spartanburg High for more than 20 years. According to his campaign website he plans to focus on improving education, affordable housing, and job creation. Rice says he's running to "take the voice of the Spartanburg community to Columbia.
The District 31 primary takes place on July 25th and the special election will be held on September 26th. The Spartanburg County Democratic Party will host a debate between the candidates, two days prior to the primary, on July 20th.
P.I. will keep you updated with news about the race.