On the second installment of ViewPoint, host Bakari Sellers interviews Charlamagne tha God.
The Moncks Corner, South Carolina native is host of the nationally syndicated radio show The Breakfast Club, a frequent contributor on MTV, and author of The New York Times best-selling Black Privilege.
"Welcome to ViewPoint, we had Hillary Clinton last week, now we're kicking off week 2 with you."
"Sounds like y'all are falling off fast," Charlamagne cracks.
Sellers and Charlamagne's longstanding friendship translates into on-air chemistry for listeners. In the nearly 45-minute long conversation, the two discuss Charlamagne's friendship with Tomi Lahren ("number one, Tomi Lahren is not my friend!"), rhetoric directed towards transgender individuals, Rachel Dolezal, growing up in the Lowcountry, Hillary Clinton and her campaign, the Mother Emmanuel shooting ("it's something I'm still processing, because we don't know who Dylann Roof has influenced,") and more.
The interview is entertaining, informative, and an important opportunity to hear from two rising stars out of South Carolina. The Palmetto Insider recommends that our readers give it a listen – the podcast is available here and on iTunes.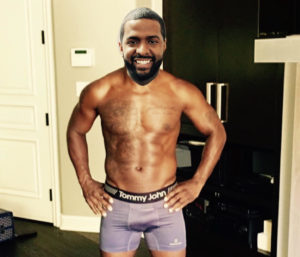 However, there is one notable absence: Tommy John underwear. We reported last week that Bakari started work as an underwear brand spokesman – yet this episode of ViewPoint contains no mention of the revolutionary, wedgie-proof undergarments.
Has Sellers ended his role with Tommy John underwear? We encourage anyone with information to submit it to The Palmetto Insider Tip Line.
Next week, Sellers will sit down with billionaire businessman Mark Cuban.